Jaxon tried some beef raviolis for the first time yesterday and LOVED them. I think the pictures speak for themselves. :o)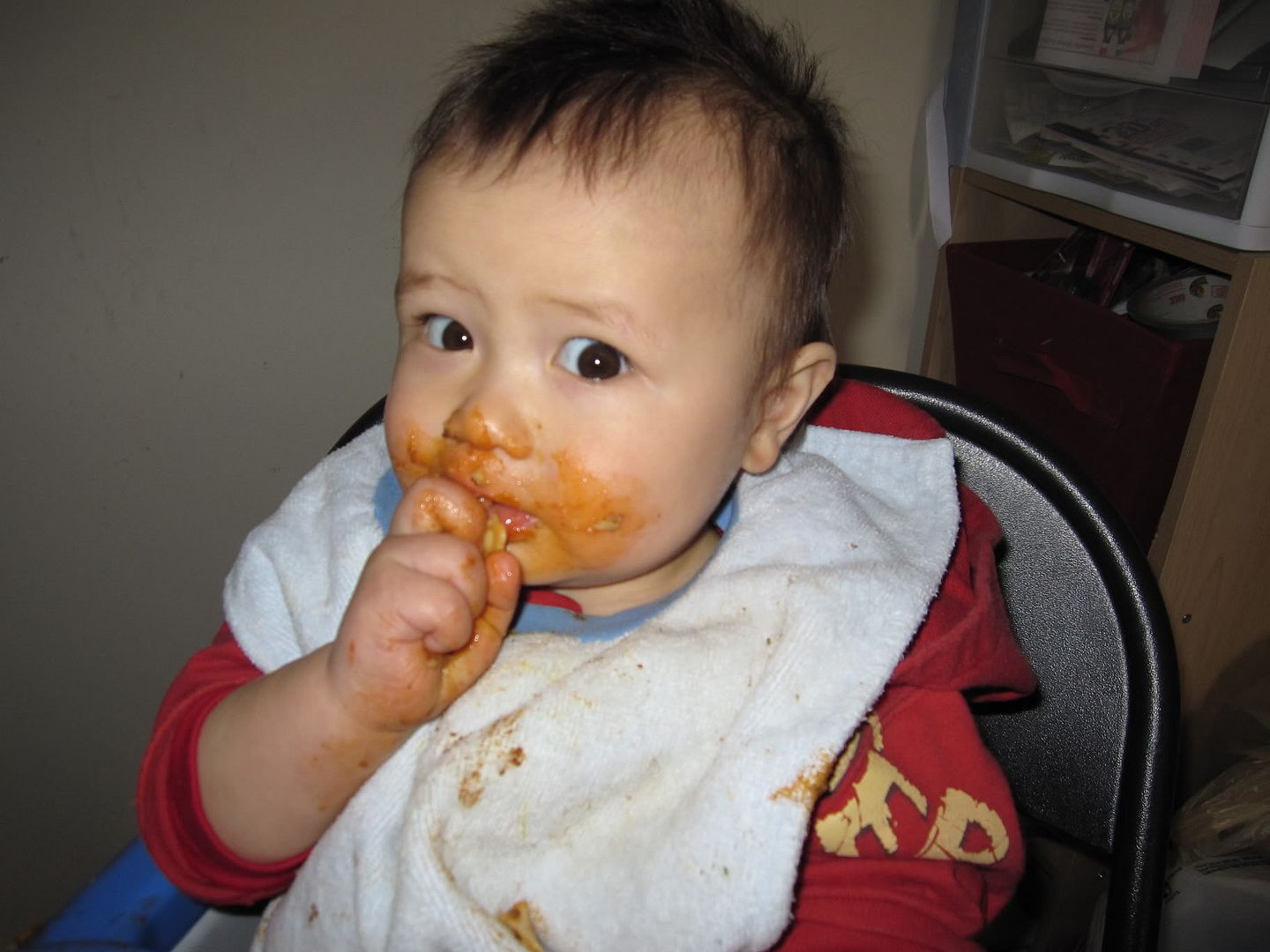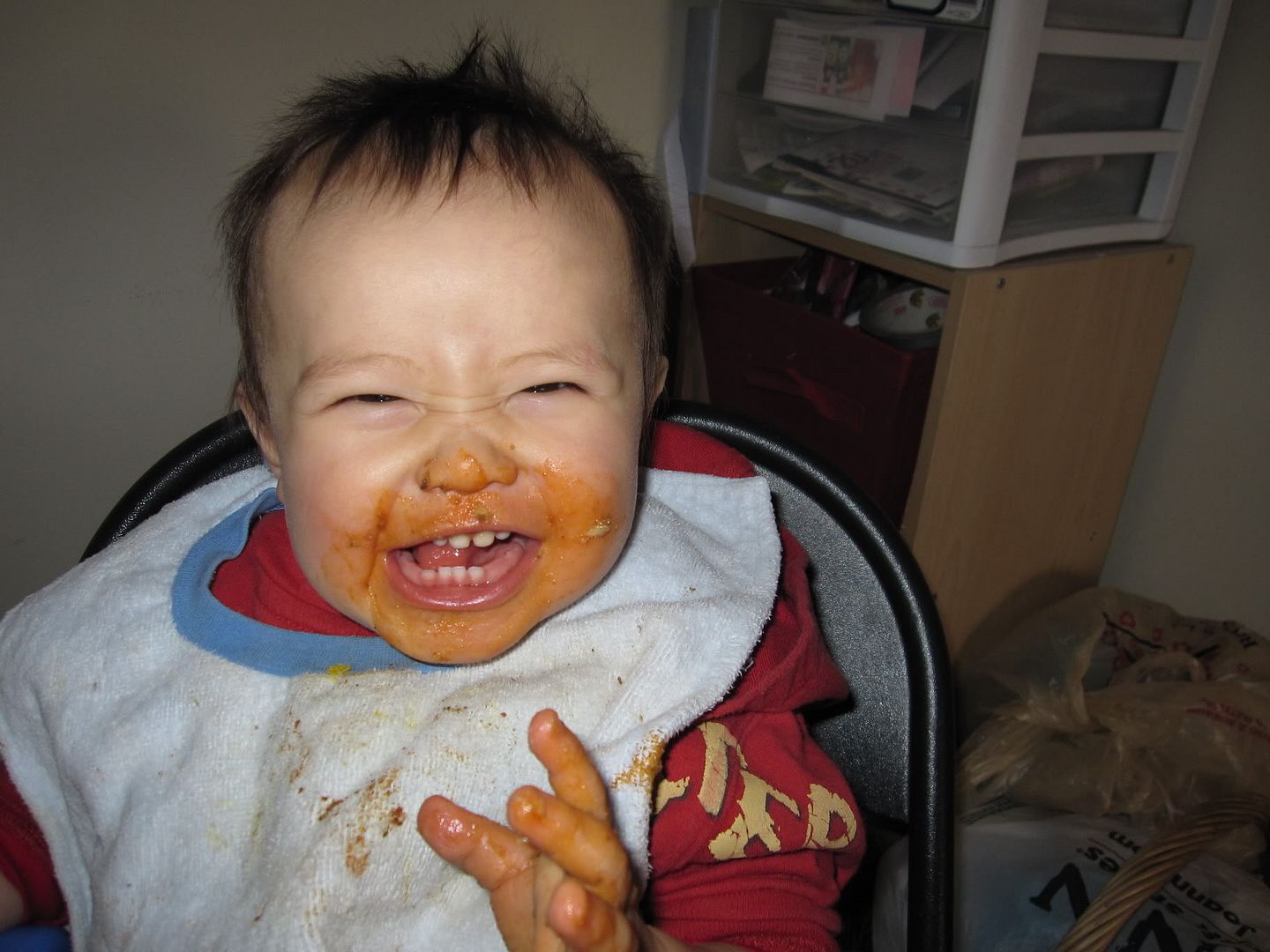 I love that he is so smiley for the camera now. It's the cutest thing to watch. Here's just another pic of him smiling for the camera.
Ahhh...ain't he cute?
And last but not least, here's some pictures of what we've been waking up to the past little bit.
And this is how much snow we've had out on our patio that has gone through one melting, but other than that, just stays about the same height outside our door.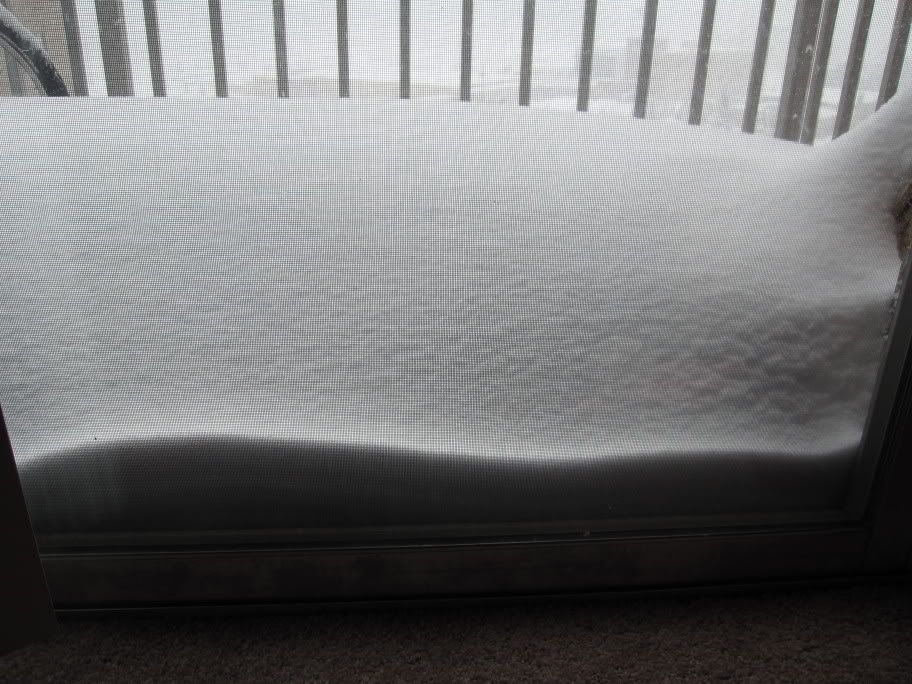 It's a couple feet at least. I'm just so grateful we are looking at this from the inside of a nice warm apartment! It's been crazy how much snow there has been. I have to say though, as long as I'm inside or if it's not too, too freezing cold, and/or I'm dressed for the snow, I LOVE the snow. I love how it makes everything look so perfect and pretty and white. I love the big ole snowflakes falling down and I just love the feeling of snow coming down. It lights up the sky at nights and just gives this cool misty feeling during the day.